Our Lab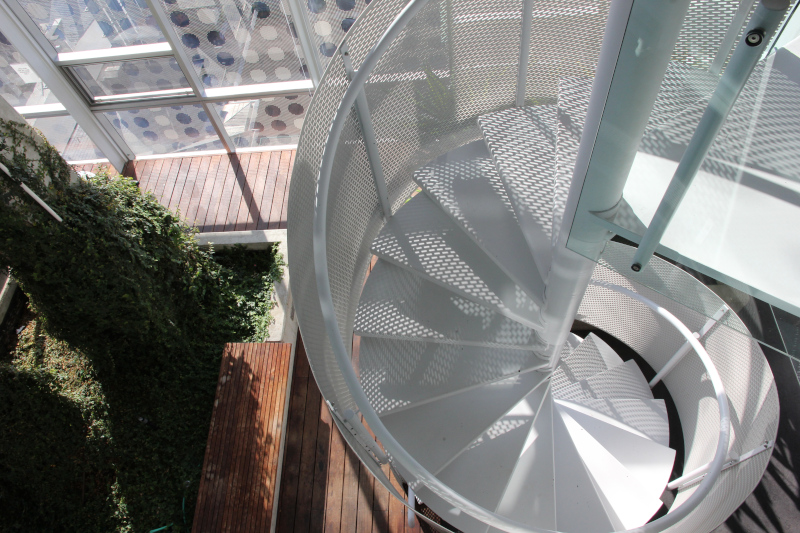 Our lab is located in The Donnelly Centre for Cellular and Biomolecular Research at the University of Toronto. We have access to several state-of-the-art facilities including robotic facilities, high content screening microscopes and sequencing facilities.
Selected publications
Kuzmin E, VanderSluis B, Nguyen Ba AN, Wang W, Koch EN, Usaj M, Khmelinskii A, Usaj MM, van Leeuwen J, Kraus O, Tresenrider A, Pryszlak M, Hu MC, Varriano B, Costanzo M, Knop M, Moses A, Myers CL, Andrews BJ, Boone C. 2020, Science, 368(6498):eaaz5667.
Mattiazzi Usaj M, Sahin N, Friesen H, Pons C, Usaj M, Masinas MPD, Shuteriqi E, Shkurin A, Aloy P, Morris Q, Boone C, Andrews BJ. 2020, Mol Syst Biol., 16(2):e9243.
Costanzo M, Kuzmin E, van Leeuwen J, Mair B, Moffat J, Boone C, Andrews B. 2019, Cell, 21;177(1):85-100.
van Leeuwen J, Pons C, Mellor JC, Yamaguchi TN, Friesen H, Koschwanez J, Ušaj MM, Pechlaner M, Takar M, Ušaj M, VanderSluis B, Andrusiak K, Bansal P, Baryshnikova A, Boone CE, Cao J, Cote A, Gebbia M, Horecka G, Horecka I, Kuzmin E, Legro N, Liang W, van Lieshout N, McNee M, San Luis BJ, Shaeri F, Shuteriqi E, Sun S, Yang L, Youn JY, Yuen M, Costanzo M, Gingras AC, Aloy P, Oostenbrink C, Murray A, Graham TR, Myers CL, Andrews BJ, Roth FP, Boone C. 2016, Science, 354(6312).
Styles EB, Founk KJ, Zamparo LA, Sing TL, Altintas D, Ribeyre C, Ribaud V, Rougemont J, Mayhew D, Costanzo M, Usaj M, Verster AJ, Koch EN, Novarina D, Graf M, Luke B, Muzi-Falconi M, Myers CL, Mitra RD, Shore D, Brown GW, Zhang Z, Boone C, Andrews BJ. 2016, Cell Syst., 3(3):264-277.e10.
Costanzo M, VanderSluis B, Koch EN, Baryshnikova A, Pons C, Tan G, Wang W, Usaj M, Hanchard J, Lee SD, Pelechano V, Styles EB, Billmann M, van Leeuwen J, van Dyk N, Lin ZY, Kuzmin E, Nelson J, Piotrowski JS, Srikumar T, Bahr S, Chen Y, Deshpande R, Kurat CF, Li SC, Li Z, Usaj MM, Okada H, Pascoe N, San Luis BJ, Sharifpoor S, Shuteriqi E, Simpkins SW, Snider J, Suresh HG, Tan Y, Zhu H, Malod-Dognin N, Janjic V, Przulj N, Troyanskaya OG, Stagljar I, Xia T, Ohya Y, Gingras AC, Raught B, Boutros M, Steinmetz LM, Moore CL, Rosebrock AP, Caudy AA, Myers CL, Andrews B, Boone C. 2016, Science, 353(6306).
Research
Genomics and Genetics

Since we have mapped the entire set of digenic genetic interactions in budding yeast, our lab now uses synthetic genetic array (SGA) and CRISPR technology to explore a range of more complex genetics questions. We look at trigenic interactions, genetic interactions in the presence of chemical stress, complex haploinsufficiency, and genetic suppression in yeast. We create a variety of resources, databases and collections for the community with application to the SGA platform, including sets of CRISPR-based tools (1) for generating mutant collections in other yeast backgrounds and (2) for generating and phenotyping collections of yeast mutants using array-synthesized oligos. We have built several collections – most recently the YETI collection, with every gene under the control of a titratable estradiol promoter. In association with the lab of Jason Moffat at the CCBR, we are using a human cell line, HAP1, and the lentiviral TKOv3 library to explore genetic interactions, chemical-genetic interactions and associations with various disease genes.

Biological Discovery Using High Throughput Imaging

We combine SGA with high content screening (HCS), using automated image acquisition and analysis, in two types of studies. In one, we screen collections of mutants to identify those that show defective morphology in different GFP-tagged compartments and organelles. In the second type of study, we image collections of GFP-tagged proteins to assess changes in protein localization and abundance. We have done this across the cell cycle, as cells die, and in a variety of mutant backgrounds and environmental conditions.

Computational Analyses

In collaboration with computational researchers at the Donnelly and beyond, we are developing algorithms to integrate diverse biological networks, to systematically identify aberrant cells in an image, and to identify subcompartmental localizations of proteins in an image.