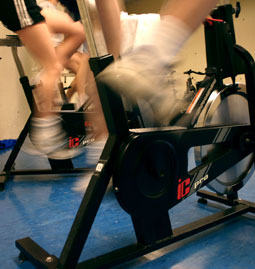 How to enroll
How to Enroll Contact your divisional HR office and ask for the Joint Membership Application Form. It is also available in orientation package for new U of T employees.
Fill out the form and have your HR representative sign and send it to the three facilities.
Once your enrolment has been processed, visit The Athletic Centre and Hart House to have your Joint Membership activated. The Faculty Club will mail their membership package to your campus address.
Clinical Faculty Appointees 

Contact your University of Toronto Department Business Officer who will authorize your appointment and verify the premium amount. You will receive an application form to complete. Provide a cheque payable to "The University of Toronto" to cover the premium. Forward the completed authorized application form and cheque to the attention of:


Jessica Lee
Faculty of Medicine Human Resources

Rm 2306,
One King's College Circle

University of Toronto

Toronto, ON
M5S 1A8
416.978.2529 


A membership will be sent to your mailing address provided on the application form within 5 business days.


Pensioners 


Download and complete the application form and return it to the Faculty Club with the required cheques payable to "the University of Toronto'. Once your application has been received and processed, you will receive your membership card in the mail. To obtain your card more quickly, you can also bring the completed application form and cheques to the Faculty Club between the hours of 9:00 am - 4:30 pm, Monday to Friday, and you will receive you joint membership card while you wait. The Faculty Club is located at 41 Willcocks Street.



Download Pensioners Application Form

For more information call 416.978.6325 or e-mail: faculty.club@utoronto.ca