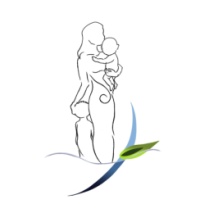 In 1988, Dr. Mary Hannah proposed the development of a Perinatal research program. The program was funded in 1990 and designated as the University of Toronto Perinatal Clinical Epidemiology Unit (PCEU) at Women's College Hospital. The TermPROM study was the first international multicentre randomised controlled trial coordinated by the PCEU.

In 1995, the PCEU became the first component of The Centre for Research in Women's Health, and its name was changed to the Maternal, Infant and Reproductive Health Research Unit (MIRU).

Over the next dozen years, MIRU successfully completed other international multicentre trials including the Term Breech Trial, the ECV trial, and the CHIPS pilot trial, while supporting a variety of smaller studies and providing consultation to local colleagues and research training to students.

In 2008, a current group of trial investigators and research staff joined the Sunnybrook Research Institute to become The Centre for Mother, Infant, and Child Research (CMICR).
To improve the health of women and their infants and children by:
Undertaking clinical research
To answer important clinical questions relating to a motherís pregnancy and health and relating to her infant and child.
To design and conduct research that will influence clinical practice.
To disseminate findings of this research in order to affect the practice of health care professionals worldwide.
Teaching
Randomised clinical trial research methodology.
Mentoring junior faculty, trial co-coordinators and methodologists.

CMICR membership consists of
scientists, collaborators, students, consultants, and project and support staff
. These individuals include researchers with clinical expertise in obstetrics, gynaecology, nursing, internal medicine, neonatology and developmental medicine, psychology and other disciplines, as well as methodological expertise in clinical epidemiology, biostatistics, data-management, health economics and health services research.
CMICR's strength lies in the co-ordination of multicentre, national and international randomised controlled trials. These trials are designed to be able to answer important questions about the care of childbearing women and their infants and children, such that practice will change and the health of women and their infants will improve. Current research projects reflect CMICR's philosophy of evaluating approaches to health promotion, treatment, and to the translation of research evidence into practice. Projects focus on both medical/physical and emotional/social outcomes and are led by interdisciplinary teams of researchers.

Scientists will provide supervision to PhD and MSc students, medical and nursing students, residents/fellows in obstetrics and gynaecology, neonatology, and other specialties, and fellows in internal medicine and maternal-fetal medicine at the University of Toronto. CMICR hosts an annual conference to bring research evidence to clinicians and other health care providers.