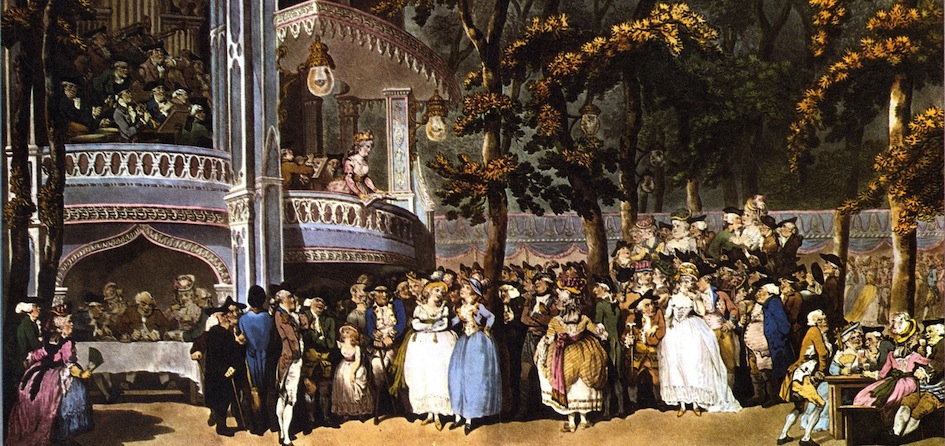 Vauxhall Gardens
, by Thomas Rowlandson (1784)
Active on the UofT campus for almost 50 years, the Toronto Eighteenth-Century Group (TECG) promotes interdisciplinary knowledge of long eighteenth-century literature and culture by inviting visiting scholars, local faculty, and graduate students to present their research in a collegial environment. Membership is open to faculty, graduate students, and independent scholars from across the GTA. Visitors are always welcome. We hope you will join us!
Events take place in the large seminar room (Room 616) at the UofT English Department (Jackman Humanities Bldg., 170 St. George Street).
Please Note: The timing of our meetings has changed; meetings now begin at 7:30 p.m. sharp.
Academic Year 2017-2018
Thank you for a fabulous year! We'll announce next year's lineup at the beginning of the fall term. Until then, enjoy the summer!

Graduate Student Reading Group

Local grad students in eighteenth-century studies have formed a reading group,
which meets before each TECG talk to discuss a reading recommended by the speaker. New members are always welcome!

Please contact: Kathryn Kuitenbrouwer or Veronica Litt