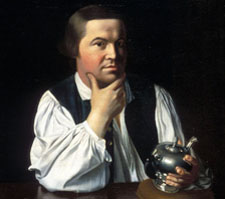 INTERNSHIPS & AWARDS
CSUS either sponsors, or collaborates with other organizations, on several internships and awards each year. These opportunities are available to undergraduate students, graduate students, and/or faculty. Please e-mail the CSUS Event Coordinator at: csus@utoronto.ca for more information.
I. Internships for students:
U.S. Consulate, Toronto
The American Consulate General in Toronto, Canada offers internship positions for students who are Canadian citizens or permanent residents in Canada, in the Political/Economic and Consular Sections three times per year (during the Fall, Winter-Spring, and Summer sessions). Students chosen for the program are required to participate as an intern for at least 10 weeks on a full-time basis. The positions within this program are voluntary, without salary or benefits. The Intern Program gives students valuable work experience in a challenging foreign affairs arena. For further information, please visit their website at: http://toronto.usconsulate.gov/about-us/internship-opportunities/, or you may contact Human Resources by email at: TRTHR@state.gov,  or by mail: 360 University Avenue, Toronto, Ontario M5G 1S4. The internships are run through the US Consulate; CSUS plays no role in the selection of interns.
Canadian Embassy Internship Program, Washington, DC
The Embassy offers several unpaid, full-time internship possibilities in Public Affairs: Academic Relations, Culture, Press/Media, and Information Services. There are frequently positions available in Trade, Environment, Energy and Congressional Relations. Deadlines are three times throughout the year, in relationship to academic terms. This internship is administered by the Canadian Embassy; CSUS has no formal relationship. More information is available here: http://www.canadainternational.gc.ca/washington/offices-bureaux/contact-coordonnees/internships_stages.aspx?menu_id=339&view=d
Consulate General of Canada, New York City
This is a paid internship available only to students who are enrolled in a graduate program at the University of Toronto at the time of application. In the past this internship has been in the Political/Economic Relations and Public Affairs section.  Interested students make an application to the Centre for the Study of the United States by the announced deadline. We then make a decision to forward two names to the Consulate General in NY; and then, the Consulate General will select the final recipient(s). This is a two-stage process and in the second stage nominees from the University of Toronto compete against candidates from other Canadian universities.  ***Due to broad strategic operations reviews at all Canadian consulates, they are currently not sure which shape, if any, their internship programs will be taking in the coming year.***
II. Awards for students:
Killam Undergraduate Fellowships for Canadians
The Killam Undergraduate Fellowship is a competitive award that helps support Canadian undergraduates who wish to pursue an exchange at a university in the United States for one semester or a full academic year.  The deadline for 2014-15 is January 30, 2014.  For more information please see: http://www.killamfellowships.com/  If you are interested in applying to this award please contact the Centre for International Experience at the University of Toronto: http://www.cie.utoronto.ca/Exchange-Programs.htm
Canada-US Fulbright Traditional Fellowship Program
Funded by Canada and the US; deadline November 15. Grants of four to nine months to Canadian students who wish to study in the US. (U.S. citizens are not eligible). Please note that this award is available for all sorts of study, including both graduate work (in the humanities, social sciences, and sciences) and in the professional fields (law, medicine, business, public policy.) Also please note that the student aspect of the Fulbright is available to advanced undergraduates seeking to enter a graduate program in the U.S., to current MA students who are applying to PhD and professional degree programs; and to current PhD students seeking a year in the US as part of their dissertation research. If you have further interest in the program, please consult the website here: http://www.fulbright.ca/programs/canadian-students.html . Also, please feel free to make an appointment with the Director of CSUS to discuss the program in more detail (or simply email with a specific question) by contacting the CSUS Event Coordinator at csus@utoronto.ca.
Associates of the University of Toronto Award for the Study of the United States
Administered by the Faculty of Arts and Sciences, and open to both undergraduates and graduate students. For graduate students the usual deadline is March 15.  For undergraduate students this award is made on the basis of need and merit as an in-course award. Undergrads must be enrolled in the American Studies Program and be in their 3rd or 4th year. Amount: $2000 for undergrads; $3000 for grad students. For further information about this award, see: http://www.artsci.utoronto.ca/current/scholarships/march15/associates-of-the-university-of-toronto-awards-for-study-of-the-united-states/
Graduate Research Grants in American Studies and/or the Study of the United States
The Centre for the Study of the United States is pleased to announce the 2014-2015 competition for Graduate Research Grants:

Eligibility and Terms:
The Graduate Research Grant competition is open to University of Toronto graduate students who have matriculated into a Ph.D. program for support of research (including preliminary research) undertaken for the dissertation. Students in all disciplines are encouraged to apply. Two grants will be awarded in the amount of $1000 each. The awards are to be used primarily for research travel and/or for presentations at major academic conferences. Funds may not be used to pay for normal living expenses or computers. Recipients will be expected to present an aspect of their research in the CSUS Graduate Student Workshop in the 2014-2015 academic year. Awards will be announced within two weeks of the application deadline, and the grants will be available within three weeks thereafter.

Applications must include:
1. Summary sheet stating the applicant's name, address, phone, and e-mail; department; year entering department; proposed dissertation title; the name of faculty committee members (and their departments), if relevant; and proposed use of funds;
2. A one-page (single-spaced) summary of the research project, which also explains its relationship to either the interdisciplinary field of American Studies and/or to the study of the United States, whether interdisciplinary or not, if not self-evident;
3. A curriculum vita;
4. A detailed budget describing how the research funds would be spent.
Submission of Application:
Emailed applications will be accepted as a single PDF file at csus.advisor@utoronto.ca. Alternatively deliver a hard-copy of your application to the receptionist at the South House of the Munk School of Global Affairs, and ask her to place the application in the in-box for Patrick Vitale. Hard copies of applications can also be mailed to: Patrick Vitale, Centre for the Study of the United States, Munk School for Global Affairs, University of Toronto, 1 Devonshire Place, Toronto, ON, M5S 3K7.

Deadline for applications:
Friday April 25, 2014 at 4 pm. Applicants will be notified of the outcome within two weeks.
For additional information, please contact Patrick Vitale at: csus.advisor@utoronto.ca.
III. Awards for Faculty to go to the United States:
Fulbright Scholar and Chairs Program
Available to Canadian scholars and senior professionals (who are not US citizens) who want to lecture and/or do research in the US during the following academic year. Competition opens in May of each year, and the deadline is Nov. 15th of each year. For further information about this award, please see their website here: http://www.fulbright.ca/programs/canadian-scholars.html