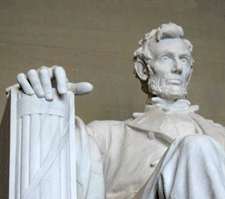 ---
FACULTY & STAFF


Peter John Loewen
Director, Centre for the Study of the United States and American Studies Undergraduate Program;
Assistant Professor, Dept. of Political Science, University of Toronto (UTM)
PhD, Université de Montréal
csus.director@utoronto.ca
Peter Loewen is an Assistant Professor of Political Science at the University of Toronto at Mississauga. His work focusses on political behaviour broadly conceived, but especially in the Anglo-American democracies. His work has been published in such journals as the Proceedings of the National Academy of Sciences, the American Journal of Political Science, the Journal of Economic Behavior and Organization, Electoral Studies, Political Psychology, and the Canadian Journal of Political Science.
Peter's work is currently taking place in three broad streams. The first is concerned with understanding how individual differences—which we may understand as dispositional, longstanding, and occasionally fundamental psychological and behavioural differences between people—matter for political behaviour. This work combines experiments and surveys in the United States, Canada, the United Kingdom, Australia, and New Zealand. The second stream is interested in understanding the representational behaviour of politicians and political elites. Broadly speaking, this research is interested in the decisions and actions taken by these elites when presented with a representational opportunity or challenge. This research combines natural experiments, field experiments, and, in the future, extensive interviewing and survey experimentation. The third stream is concerned with statistical and experimental methods in political science.
Peter received his PhD from the Université de Montréal, and completed post-doctoral fellowships at the University of British Columbia, and the University of California San Diego. His research is funded by SSHRC, the European Research Council, and by a Government of Ontario Early Researcher Award.
In addition to his UofT duties, Peter has undertaken extensive public-facing work. He writes a regular column for the Ottawa Citizen, and has in the past contributed to The Globe and Mail, and the Toronto Star. He has engaged in past electoral engagement work with Vote Compass in partnership with the Wall Street Journal, CBC, and Australian Broadcasting Corporation. He also engages in ongoing consulting work with various electoral management bodies.
---

Stella Kyriakakis
Event Coordinator, Centre for the Study of the United States and American Studies Undergraduate Program
csus@utoronto.ca
Stella Kyriakakis is the Event Coordinator for the Centre for the Study of the United States. She is also the administrator for the Institute on Municipal Finance and Governance at the Munk School of Global Affairs.
Stella is the former administrator of the Latin American Studies Program, and Executive Assistant to the Director of the Master of Architecture Program at the John H. Daniels Faculty of Architecture, Landscape, and Design, at the University of Toronto. She holds an Honours Bachelor of Arts, Fine Arts Specialist degree from the University of Toronto. She has over 20 years experience as a Director/Senior Manager in artist-run centres and film organizations, including Manager of Operations of Graphic Pictures Inc. (documentary films); Director of Art Metropole (one of Canada's oldest artist-run centres); Programs and Publications Coordinator at Gallery TPW/Toronto Photographers Workshop; and Director of the Photon League of Holographers (artist-run centre). Currently, Stella freelances as a copy editor of art publications for various organizations including YYZBooks, the Hart House Justina M. Barnicke Gallery, the Walker Art Center, and edits for various journals and freelance curators internationally.
---

Rachel Gordan
Program Advisor, American Studies Undergraduate Program
CSUS Visiting Fellow 2014-15
PhD, Harvard University
csus.advisor@utoronto.ca
Rachel Gordan is the Academic Advisor for the American Studies Undergraduate program, and a Visiting Fellow at the Centre for the Study of the United States for the 2014-15 academic year. Dr. Gordan received her Ph.D. from Harvard and her BA from Yale College. She teaches course in American religious history, and is currently working on a book manuscript about post-World War II American Judaism.
During the 2014-15 academic year, Dr. Gordan is teaching USA 401H1F: Topics in American Studies: Jews and Religion in America.
Any questions or concerns regarding the program can be discussed during her regularly scheduled office hours on Tuesdays 2-5 pm, in Room 326N, or by appointment by sending an email to csus.advisor@utoronto.ca.
---

Tony Fong
CSUS Visiting Fellow 2014-15
PhD, University of Toronto
Tony Fong is a Visiting Fellow at the Centre for the Study of the United States, Munk School of Global Affairs, for 2014-15. Fong recently received his PhD in English at the University of Toronto, and works on issues of contemporary literature and film, focusing especially on life writing, ethics, and gender/sexuality studies.
His dissertation, "Authoring Death: Mourning Masculinity in American Autobiography," for which he received the A.S.P. Woodhouse Prize for the best dissertation defended in the Department of English, probes representations of the "unhealthy" male bodies that permeate American personal narratives. By exposing the different ways the auto-biographical text manifests the writer's failing corporeality—even when he struggles to conceal it—"Authoring Death" challenges the myth of the self-made and invulnerable man of American autobiography. Fong's next book-length project, Starving Art: Sacrifice, Ethics, and American Hunger Narratives, examines the centrality of hunger within American culture by studying how literary and visual narratives diminish the body and its appetites. By approaching hunger as a sacrificial act, this project posits an ethics of self-deprivation. Fong's writing can also be found in Philip Roth Studies, Kitchen Daily, and The Huffington Post.
---

Leandra Zarnow
CSUS Visiting Fellow Sept. 2013 to Dec. 2014
PhD, University of California, Santa Barbara
Leandra Zarnow is a Research Associate with the Centre for the Study of the United States from September 2013 to December 2014. 
Zarnow comes to the Centre from Stanford University, where she was an American Council of Learned Societies New Faculty Fellow during 2011-2013. She received her PhD from University of California, Santa Barbara. She is primarily interested in United States women's and gender history, U.S. political, legal, and cultural development, and transnational rights movements. She is currently completing her first book, Bella Abzug and the Promise and Peril of the American Left, to be published by Harvard University Press. Her articles have appeared in journals including Law and Social Inquiry, Reviews in American History, Feminist Formations, and the Journal of Policy History.