UTORweb Conditions of Use
Space is provided solely for individual use in support of one's role in the University: in support of a student's academic life, in support of a staff member's job responsibilities, and in support of faculty's responsibilities at the University of Toronto. Examples of appropriate use include: A faculty member puts up a web page containing material for a course, a staff member puts up a word document for discussion by a University committee, a student stores an Excel spreadsheet containing assignment work in progress so it is accessible to that student from all campus or home PCs. It is expected and appropriate that many University members will put up a personal web page containing such information as their relationship to the university, their academic area of interest or job positions, university groups/committees/clubs they are involved with, their photo, personal information, etc.
As this service is for individual use, space must not be used as the main page or a substantial portion of a web site for any group or organization, whether part of the University or not. (Recognized University administrative entities can use the UTORinfo http://www.utoronto.ca server, while University clubs and societies can use the Campuslife service.)
Space is issued for the exclusive use of the owner of the University of Toronto library card used to create the UTORid; this means that only the owner can save (also called "uploading") documents to the server. Owners must be currently registered students, faculty, or staff. Owners are responsible for making and keeping backups of their files; no facilities for retrieving deleted or damaged files are provided.
All content which is accessible to others must make clear that it represents the work and views of the individual, and is not officially approved by the University of Toronto. All content must conform with all University policy and all applicable law, including but not limited to the Appropriate Use of Information Technology, Code of Student Conduct, the Code of Behaviour for Academic Matters, the Ontario Human Rights Code, the Criminal Code of Canada, the Canadian Copyright Act, and the Canadian Trademark Act, in concert with various rules and guidelines adopted in local units.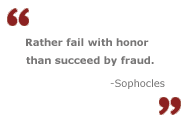 Last updated September 2001
© 2001 University of Toronto
Maintained by Network Services Group