Accessing Your UTORweb Space
UTORweb provides you disk space on a special computer called a web server, accessible from anywhere on the Internet. To put your content in your personal web space, you must transfer your documents and files to the UTORweb web server. This procedure is called uploading or saving to the server. When web pages are transfered from your computer to the UTORweb server, this is sometime referred to as publishing.
In many cases, uploading or saving can be done directly from applications you already use. (In the jargon, these applications are said to support Internet FTP, the File Transfer Protocol.) The following are instructions for some common appications. Their inclusion here, does not mean the University provides help for use of these applications.
In addition, there are applications designed especially for uploading files,
WS-FTP LE for Windows, a small free for University use utility
Fetch for Macintosh, a small free for University use utility
Internet Explorer 5 (either installed on Windows 9X/NT, or included with Win ME/2000)
Finally, all content that is not stored in the private folder can be accessed from any browser with the URL http://individual.utoronto.ca/webname where webname is something you select at the time you request web space.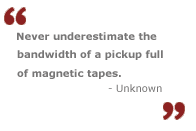 Last updated September 2001
© 2001 University of Toronto
Maintained by Network Services Group