Help:
Faculty, Staff and Graduate Students
The Staff Development Centre offers training in Adobe Dreamweaver, web page design and HTML. See the Staff Development Course Guide for course descriptions and online registration. Members of the University of Toronto at Mississauga can get assistance with UTORweb, including its use with Microsoft Frontpage*, by calling 905-828-5344 or send email to helpdesk.utm@utoronto.ca.

Undergraduate Students
Help using the Windows Ws_ftp and Macintosh Fetch programs to upload files to UTORweb, and help using a browser to view UTORweb files is available from the Information Commons Help Desk. The Help Desk does not support Windows NT or Mac OS X; if WS_FTP or Fetch is running on those platforms and is correctly configured but still does not work, further help may not be available. There is no assistance with other programs, with web technologies such as HTML, or with putting together content. Undergraduate students at the University of Toronto at Mississauga can get assistance from the UTM Computer Services Help Desk.
*Although Microsoft Frontpage can be used with UTORweb, the Frontpage server extensions are not available.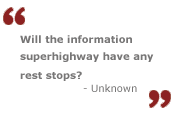 Last updated May 18 2011
© 2001 University of Toronto
Maintained by Network Services Group